NEW YORK
Alright. This post. Is. Huge.
So currently I'm doing this online certificate through Parsons and Teen Vogue (link here), and through that we - as students - were invited into the Teen Vogue headquarters in New York!
The only place in the US I've been to is Disneyland so holy man this trip was insane. The people, the taxis, the buildings, everything was so overwhelming and magical that halfway through I started looking at apartments for rent. We were given the amazing opportunity to talk with the creator of College Fashionista Amy Levin, who reassured me how important education really was, so no, mom, I haven't dropped out of university. Yet. Almost everything in the World Trade Centre was marble so I was incredibly comfortable, they had amazing cold brew, and everyone at Teen Vogue was incredibly friendly. They kept reiterating that they're always on the look out for new talent, so that kind of struck something in me to keep pursuing this styling thing - not to mention we were a door away from Anna Wintour.
My ears popped in the elevators (we were on the 34th floor...); we toured the Fashion Closet (there was a shelving unit full of Vans I almost cried); and for once I was the centre for a photoshoot. Well not really, but they did our makeup and took pictures of us for their It Girl Facebook page so be on the look out for that!
This experience had me buzzing. I made connections with amazing people and managed to give the editor Elaine Welteroth my business card... so if you're seeing this Elaine, oh my God I love you and that personal coffee runner offer stills stands.
Besides Teen Vogue, my mom and I were given free champagne at a Louis Vuitton party, walked through Central Park in the SNOW, ate Lauderee macarons, and walked through so many museums I couldn't feel my feet the next day. We also passed by a group of people in costumes in Times Square and I swore I saw Titus Andromedon. We ate at an amazing Italian place called Eataly, although I voted for Michael Scott's recommendation of Sbarro.
This trip was everything I had ever hoped it would be, and more. It lit something in me to push myself creatively and keep working hard in school - so watch out for what's next to come.
xoxox
Let's start from the beginning.
Taxis
The yellow ones don't stop: they drive very fast and don't seem to recognize lane dividers. Our first cab in almost got arrested and the second didn't know what the World Trade Centre was. It was an experience.
The waldorf
We walk in, there's a grand piano being played, and everyone is in gowns. I felt a tad under-dressed in my Vans but they go with me everywhere.
The doors to Vogue.com. We were told Anna had just walked through them before our elevator landed. Also me, embarrassing myself in front of the doors of Vogue.com.
Teen Vogue doors and the man responsible for Vogue itself!
Cold brew and a bathroom selfie. Both very necessary. They gave me a cup of caramel syrup and I filled up the coffee myself. As a barista it was a culture shock.
My modelling debut. Thank you to everyone that models for me here, this was hard.
Snow in Central Park! Representing Canada but it wasn't quite cold enough for my mitts!
FOR MY FASHION BABIES here's a ton of photos from the MET Costume Exhibit!!!!!!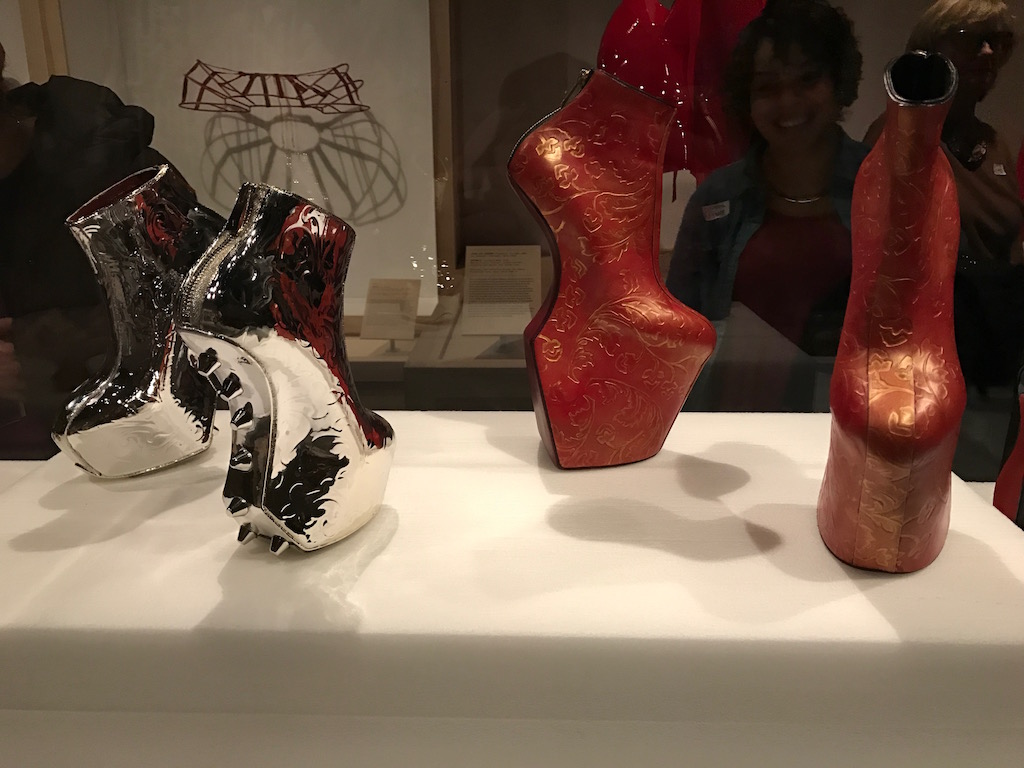 I almost cried at that original Dior, my mom took my picture in front of it!
There was a bit of a crowd and insane security in front of the Trump Tower.
This was insane. One of the best parts, hands down. The Sephora was the size of my block and the NHL store had a giant scoreboard made out of hockey sticks.
Thank you, Teen Vogue, for inspiring me and giving me the opportunity to visit one of the most amazing cities in the world! You'll be seeing me soon.